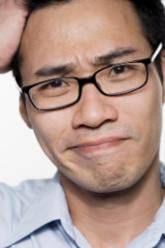 Several years ago at a design conference, I announced my decision to focus my business on PowerPoint design and training. I received many types of reactions, none of them supportive. Some designers laughed at me, saying that they hated PowerPoint so much that they wouldn't take on PowerPoint clients. Others thought that I was choosing a boring career path because I would only be working with corporations. And several designers believed I wouldn't last long in this line of work. I think it was this reluctance of designers to work in PowerPoint that made this a good direction for my business.
The big difference between now and then is that the idea of clear presentation communication has become more mainstream. Think about Steve Jobs's keynotes at Apple conferences, or TED talks. The slides that support presentations like these are clean, sophisticated, and informative. Increasingly, people are turning to professional presentation designers and trainers to make their PowerPoint decks stand apart from those of their competitors. So now there are a number of design agencies that specialize in PowerPoint design and training.
Who are the best PowerPoint designers and trainers serving the market today? Here are some that I'm following:
Duarte
Nancy Duarte—designer, public speaker, and author of several books about presentation design—has been a TED darling and presentation design pioneer for years. Her agency, Duarte, produces beautiful work for organizations such as ESPN, Twitter, Cisco, and the Food Network. She also designed the slides Al Gore used for his "An Inconvenient Truth" presentation. In addition to design services, Duarte offers training to people who want to improve the way they approach presentation design.
m62
With offices in New York, Singapore and Liverpool, m62 provides presentation design and redesign services to people all over the world. Their client list includes Sodexo, HP, and PricewaterhouseCoopers. Like Duarte, m62 also provides presentation training.
Garr Reynolds
While not actively working as a PowerPoint designer these days, Garr Reynolds has written what some consider to be the Bible of slide design, Presentation Zen. He blogs frequently and has written several books on the subject of designing and delivering clean, effective presentations. He is a renowned presenter and is available for speaking engagements.
Which designer or trainer should you work with?
Keep the following in mind when you're getting quotes for PowerPoint design or training:
Keys to hiring a presentation designer
Find an agency that takes the time to learn about your business and what you are trying to achieve.
Partner with someone who doesn't try to shoehorn you into a template or design they've already created and which they are constantly shopping around.
Ensure that there is always open, two-way communication.
Keys to hiring a PowerPoint trainer
Talk with the trainer ahead of time to make sure that the session he's providing is suitable for you.
Find out how much the training can be customized to your particular questions and needs.
Finally, when you are hiring a designer or a trainer, setting clear budgetary expectations at the outset lets you know exactly what you are getting for your money and eliminates final-invoice surprises at the completion of your project or training.
Hopefully, in your case, your chosen vendor will meet all of the above specifications and your presentation design or training experience will be an exceptional one.